FCL Fostering, Fostering Changes Life… You Can Too!
Firstly, it has been brilliant to be able to get back out and meet people face-to-face and enjoy the opportunities that we now can have. We have really enjoyed meeting lots of people at our two recent events. We have begun our Spring and Summer recruitment with a fantastic start at both Whalley Artisan Market and Bury Pride. I hope you will agree with me that our stalls have looked fantastic!
Whalley Artisan Market
Our first event was held at Whalley Market in Lancashire hosted by Crafty Vintage held on Sunday 24th April 2022. Attracting people who have an interest in artisan goods, Crafty Vintage is described as "a regular social gathering where like-minded folk can meet, socialise, share ideas, gather inspiration and sell their wares at our bespoke unique marketplace." Although we may not quite fit into this category we found it has been an opporunity to explore meeting local people in a fun way as we raise the profile and awareness of fostering. 
There are regular markets held throughout the year with live music and entertainment on, we will advertise on our social media pages if there are any in future which we will attend.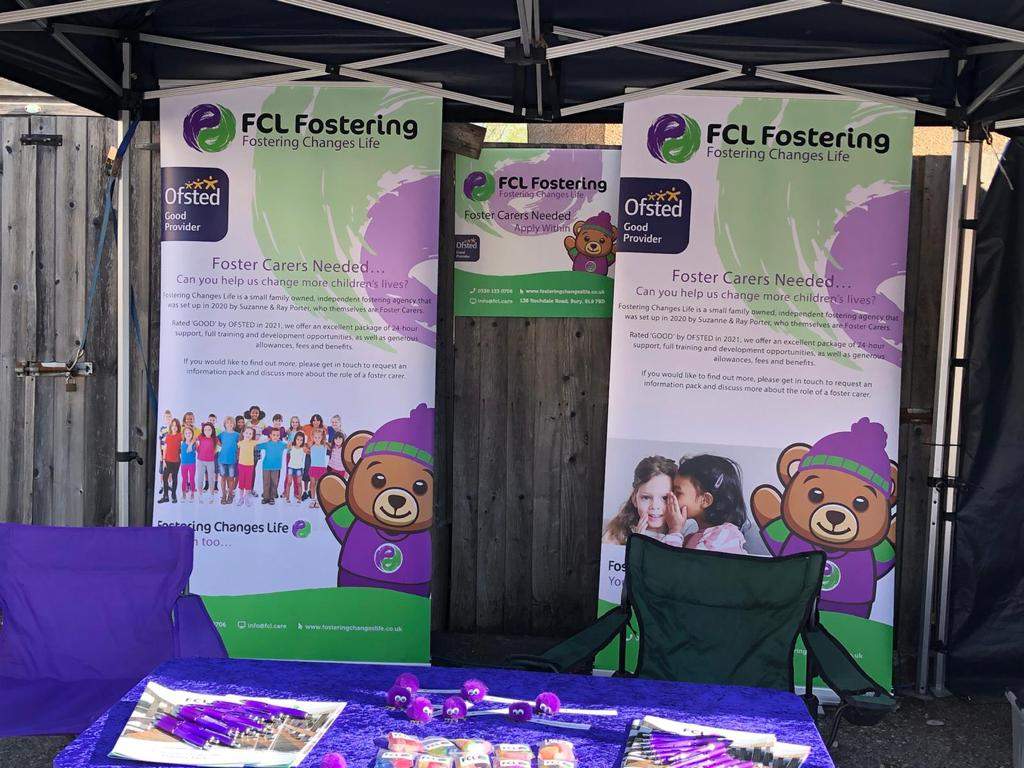 Bury Pride
Secondly, we attended Bury Pride on Saturday 30th April 2022 which had a brilliant atmosphere. Bury Pride is ran through its sponsorship meaning that all members of the community are invited to attend for FREE! There were some brilliant music acts on including The Gay Gordons, Hariana Grande, Kayli as Taylor Swift, Vivienne and JSky (BBC Radio Presenter)! Roch Valley Radio presented the day on their stream, you can find their station here; Roch Valley Radio. Pride is significant in the UK this year as it has been 50 years since the very first Pride event in the UK: it was fantastic to be a part of this years Pride – we hope to be there next year too! Luckily the day was sunny making the Parade a great outdoor part of the day, featuring numerous floats and a samba band!
​Keep an eye out for our future events which will be advertised on our social media pages!