As Louise approaches her mid-point review she shares her experiences of completing her first social work placement alongside the FCL team!
"I have been given a great opportunity to complete my placement for my  social work university degree at FCL.
I was very excited about a new adventure but nervous at the same time. I am glad to say the whole team made me feel welcome and treated me as part of the team.
I have been given several opportunities to learn, develop and grow with new skills, knowledge and insight to becoming a social worker and to the fostering world. Nothing has been too much trouble and they provided support and guidance throughout my time there. 
I can honestly say FCL are a great company and I want to thank all the staff and the carers for the learning experience."
Louise Huddart
UCLan Social Work Apprenticeship Student
To read more about the Social Work Apprenticeship route please read more here: https://www.uclan.ac.uk/courses/ba-hons-social-work-degree-apprenticeship.php#:~:text=The%20Social%20Work%20Degree%20Apprenticeship%20at%20UCLan%20has,the%20high%20demands%20of%20professional%20study%20and%20practice.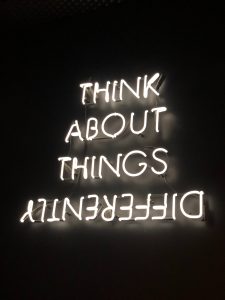 Derian House Children's Hospice Fundraiser
Louise's daughter, Emily, who works for Argos in Bury is taking part in a charity fundraiser for local Children's Hospice Derian House. The fundraiser was a charity walk as there is a current loss of funds of £300,000. Argos' statement is:
" 2020 has been a year that we all want to forget, but we want something good to remember about it too. All of our wonderful Argos colleagues across the North West Region are 'Getting Moving' over 2020km in a variety of ingenious, socially distanced ways! We are all looking for ways to raise money and sponsorship to support the amazing work Derian House do to help seriously ill children and their families across the North West.  The hospice gives children and young people respite stays, end-of-life care and bereavement support 24 hours a day, 7 days a week. This costs approx £4.5 million per year and less than 8% of funding is guaranteed, the rest needs to come from fundraising events like this.  Please help us to support them to provide a safe haven for families facing the most challenging times of their lives."
If you are able to please consider donating, or please share with someone who can. Thank you from the FCL team.
 To find out more about Derian House click here: https://www.derianhouse.co.uk/ 
To donate click here: https://www.justgiving.com/fundraising/argosnw2020